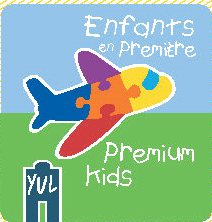 AIRPORT PROCESS FAMILIARISATION DAY
AÉROPORTS DE MONTRÉAL (ADM) and its PARTNERS are proud to organize an event to help children with Autism Spectrum Disorders (ASD) or functional limitations (intellectual disabilities), accompanied by their parents or friends, to become acquainted with the various travel-related processes. They will be able to experience a simulated trip, starting with their arrival at the airport and up until they board an aircraft (there will be no flight).
THIS INITIATIVE is inspired by a similar program, «WINGS FOR AUTISM», created more than three years ago by the Charles River Center in collaboration with the Massachusetts Port Authority (Logan International Airport, Boston.
When
Sunday morning, April 8, 2018




(for approximately 3 hours) at




FREE EVENT Montréal-Trudeau airport