Weekend Respite
The Maisonnette
The Autisme Montreal respite house, opens its doors every weekend from September to June to the Autism clientele.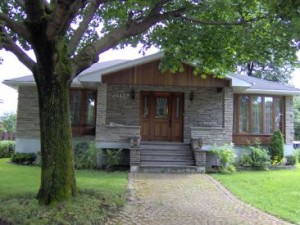 Spring 2017 calendar

Number of children per weekend: 7 – 8
Ratio: 1 shadow for 1 child or 1 shadow for 2 children (if needed)
Age: All ages (Depending on the weekend group)
Schedule: From Friday evening 7:00PM after dinner to Sunday afternoon 4:00PM * before dinner
* It is important for you to be on time.
Penalties of $14 an hour will be charged for every delay.
Transportation: Parents provide transportation or make arrangements with paratransit
---
Stay Fees in force:
$250, regular respite (two days)

$375, three-day respite (legal holiday)
* Checks are made out to Autisme Montreal
* A receipt will be given after the stay
In case of cancellation : You must notify us at least 72 hours before the respite starts if your child cannot be there on the reserved weekend. Past that limit, penalties of $30 will be charged.
To reserve a weekend please contact our Responsable of Direct Services, Rachel Auclair at 514-524-6114, extension 3182.
---