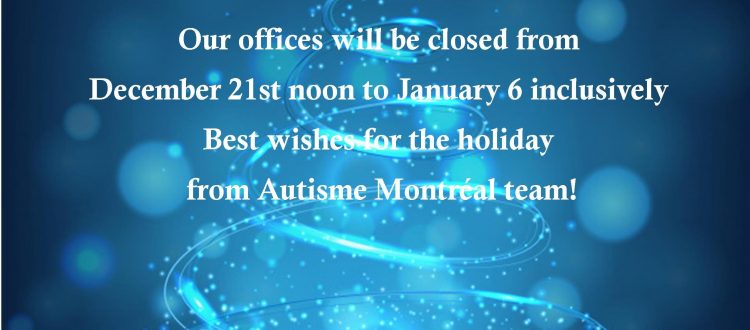 Happy Holiday Season
Outside, the white carpet already here illuminates the landscape during this cold period of the year, with decorative lights adding a touch of warmth. This perspective reminds us that the holiday  season will soon be here. I hope with all my heart that you will be able to use this time to take a moment for yourself, to pamper yourself, to offer yourself the little gifts life has to offer, to do an activity that you like, as simple as it may be. Slow down your pace; be in harmony with yourself as well as with your close ones. Take advantage of the presence of your family and friends to celebrate the holiday season.
Until then, we will perhaps see you at our Christmas Party. If not, on behalf of the team and the Board of Directors of Autisme Montréal, I wish you a very happy holiday season.
Director General,
Julie Champagne