Weekend Respite

La Maisonnette
Autisme Montréal's respite home opens its doors every weekend, from September to June, to clients from 5 years old, with autism spectrum disorder (ASD).
 COVID-19 situation – Respite at La Maisonnette
Please note that this information is based on the current pandemic situation and could change at any time.
Modification of the Service Offer of Weekend Respites
Here are the significant elements regarding the modifications to the respite service:
All members who wish to send their children to

La Maisonnette will have to sign an official document acknowledging they recognize the potential risk involved. This document will be sent with the usual confirmation of reservation documents, one to two weeks before the respite service is to take place. Without the signature of this document, the individual registered for the respite service will not be able to attend.
Regarding health precautions at La Maisonnette:
Our staff working at

La Maisonnette will wear partial protective equipment such as, medical procedure masks and protective goggles or visors. We encourage you to have your children wear a mask as well, but this is not mandatory.
We will screen each staff and participant upon arrival for any symptom, as well as check their temperature every morning and evening. In the event that any symptoms associated to COVID-19 (fever, cough, difficulty breathing, or any other symptom identified by government authorities) were to appear, the specific staff presenting symptoms would have to leave the premises immediately, whereas a participant presenting with symptoms would be isolated from the rest of the group until his or her parent or guardian would come get them from La Maisonnette.

Exceptionally for the Fall season, we will not allow parents or guardians entry into

La Maisonnette. Participants will be greeted outside to respect physical distancing.

Finally, to ensure the safety of all, the premises of

La Maisonnette

will be disinfected every week between each respite service.

This is the reason for which the departure time was changed to 3:30 p.m. on Sunday.
Registration
How it works during COVID-19
The number of places available has also changed.

We are now able to accommodate 5 full-time users

(Friday to Sunday including nights)

and 1 part-time user

(Saturday and Sunday daytime only).

For the registrations of the Spring 2023 season, you must contact the person in charge of direct services

at 514 524-6114, ext. 3182, from 7:30 a.m. on Monday, Febuary 13, 2023

. You have to leave a short message mentioning your child's name, your first 2 choices for the desired respite dates, as well as your phone number so we can call you back during the week. (See calendar of age groups in PDF at the bottom of the page)
Fees for Spring 2023 season:
Here are the details depending on the choice of stay:
$325

f

or the entire respite weekend: from Friday 7:00 p.m. to Sunday 3:30 p.m.

$160

for the partial respite weekend: from Saturday 9:00 a.m. to 7:00 p.m. and from Sunday 9:00 a.m. to 3:30 p.m. (the parent must be able to provide transport for his child in the morning and in the evening for both days).

The payment must be done at least 48 hours before the respite service at

La Maisonnette

takes place.
In case of cancellation: You must notify us at least 72 hours before the respite service starts should your child not be able to attend on the reserved weekend. Otherwise penalties of $30 will be charged.
We thank you for your understanding and we look forward to seeing you again.


2023 WINTER CALENDAR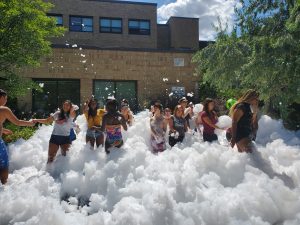 Experience living in a group within a structured setting
Expand the range of interests and activities of participants
Enable participants to socialize while ensuring their wellbeing
Provide parents with a secure and educational childcare setting
Offer respite to families to enable them to rest and recharge their energy
Learn to have fun through play
Work on daily living skills through pleasure and interaction while developing autonomy
Support individuals in learning skills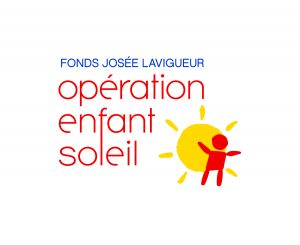 Thank you to Opération Enfant Soleil who, through the Josée Lavigueur Fund, supported our adapted games project for our respite home.
---