Summer Respite Service 2021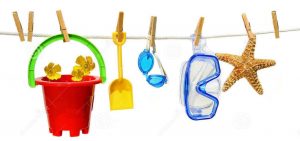 ---
---
COVID-19 situation – THE SUMMER RESPITE SERVICE
Autisme Montréal is currently planning the 2021 Summer Respite Service, which may be offered in 2021. Despite the continuing global pandemic situation, we are actively working on the development of a summer camp. In addition to the restrictions issued by the Public Health of Quebec, which we must respect for the safety of all, we encounter several issues including that of the accessibility of the premises. Please note that we are doing everything in our power to adjust as and when new announcements made by the government while maintaining, as much as possible, an offer of services. We would like to point out, however, that at any time, this information could be called upon to change according to the evolution of the situation. The 2021 Summer Respite Service outfit is not yet a guaranteed.
Here is what it is important to know:
– To date, users who have had confirmation of a guaranteed place, in the summer of 2019 and 2020, keep their place for the 2021 camp, if the parents so desire. If you are in this category, you should receive a form by mail. Otherwise, contact us quickly ;
– For users who have had an unsecured place, in summer 2019 and 2020, it will be possible to register for the 2021 camp. However, it is important to note that we will only offer a place if we are able to do it ;
– If you prefer not to send your child to camp this year and he had a garanteed place, he can exceptionnaly keep his place for the summer of 2022;
– Note that the number of weeks that may be offered remains to be determined (between one and 3 ½ weeks);
– Unfortunately, given the particular situation we are targeting, we will not take any registration for a new user in summer 2021.
Starting in 2020, participants aged 5 to 24 years old will have the opportunity to enjoy a stay in our Summer respite service, once their registration has been confirmed. The Summer Respite Service welcomes individuals with autism spectrum disorders who live exclusively with their natural families. This service offers a ratio of one host per participant, which can be adjusted according to the needs of each user.
We believe it's important to inform you that, as of 2020, come changes are being made to the rules eligibility for the Autisme Montréal Summer Respite Service. The Board of directors is committed to returning to its primary mission, with a focus on meeting the pressing needs of natural families. It was officially decided to no longer allow participants residing in accommodation resources to participate in the summer camp.
For 2020 and beyond:
Registration will be exclusive to people with ASD, aged between 5 and 24, who live with their natural family on the Island of Montreal;
This rule comes into force as early 2020, for all users.
From the age of 21, registration will be available only for people who do not have access to a 4 to 5 times a week socio professional activity.
Attendance at the camp is required, however, for 5 days/week. For our participants with a guaranteed seat in the summer in the summer of 2020, this rule will apply from 2021 only.
Ratio : Shadow/child ratio is 1 to 1 or 1 to 2, according to the needs of the child.
Note that you must be a member in good standing of Autisme Montréal  at a cost of $ 30 per year. In additon, Summer Break members must have a balance of $ 0 in their account when the entire camp is paid on May, 2nd – 3rd, 2021. No exception. 
How the Service works:
Bergamote and only :
Participants aged 5 to 15 years old

The address will be soon confirmed with the Montreal School Board.

1st stay = 
2nd stay = 
Cost : $ 
Rock-Camp-Bol and Wasabi (including the socialisation group of Rock-Camp-Bol):
Rock-Camp-Bol: Participants aged 14 to 24 years old.

Wasabi: Participants with severe behaviour problems and/or special needs.

1st stay = 
2nd stay = 
Cost: $ 
Time : 9:00 a.m. to 4:00 p.m., Monday through Friday.
Daycare service is available for a fee of $ 20.00/hour (from 8:00 a.m. to 9:00 a.m. and 4:00 p.m. to 5:00 p.m.).
Transport : The camp offers no transportation services. All transportation must be taken care of or organized by families or Adapted Transport. Families must also provide an OPUS card including 2 fares per day.
Link about Carte accompagnement loisir (CAL): https://www.aqlph.qc.ca/carte-accompagnement-loisir/
Because of the high demand for this service, we cannot accept any registrations by phone or individually. Therefore, it is mandatory that you respect the following procedures and dates to register your child. We wish to thank you in advance for your collaboration.
---
Procedures for families who attended the summer respite service in the summer of 2020

(including families who received the form indicating ''participation not guaranteed'')
Procedure: Registration will be done by mail only. At the end of January, you will receive a registration form as well as the procedures you will have to follow. You must complete each section before returning the form to us.
Deadline: You must mail the completed registration form to: Autisme Montréal, 4450 St-Hubert Street, suite 320, Montreal, Quebec, H2J 2W9. Please do not send it by email, to prevent transmission errors. Your registration must arrive at Autisme Montréal no later .
IMPORTANT : If you do not send us your form before the above-mentioned date, you will automatically lose your registration priority.
Eligibility criteria:
You must be a member of Autisme Montréal ($30/ year)

Your child must have ASD (autism spectrum disorder).

The child must live with his natural family.

You must live on the Montreal Island.

Please note that priority is given to the children who took part in the camp last summer.
Unfortunately, Autisme Montréal does not have the capacity to welcome all the new children who would like to attend the camp. It is therefore important that you consider the possibility of registering your child at other camps as well. You can find a list of camp who accept children with ASD by cliking on the docuement

Camp Repertory 2020
FOR THE NEW FAMILIES
Information and pre-registration 
Date:
Where : 4450 Saint-Hubert, local 434
Metro :  Mont-Royal
Parking :In the neighboring streets.
Duration: The presentation should take about 1 ½ hour and will be made in French. Support will be offered to Anglophone families. Documentation will be available in French and English.
You must bring the names and phones numbers of your:
CLSC and social worker

Readaptation Centre and caseworker

Daycare / school / workplace and person in charge
For logistical reasons, you must tell us if your child takes part in another camp during the summer and when.
IMPORTANT: Your child will not have to be present at this meeting. Please note that there will be no daycare service available.
N.B.:      You have no fees to pay on registration day.
No registration by telephone or by mail will be accepted.
---
History and Philosophy of the Respite Service
Since 1988, Camp Bergamote (formerly known as Camp Beding Bedang) has offered respite services in the form of a summer day camp, for families of participant with pervasive developmental disorders (PDD) with or without intellectual disability. Since its beginning, the service has undergone many changes.  In 1997, because the
 needs of teenagers and adults were different from those of the participantren, we created the Rock-Camp-Bol day camp. Previously run on a contractual basis, it has been under the management of Autisme et troubles envahissants du développement Montréal (Autisme Montréal) since 2000.  That same year, Bergamote (3 to 15) and Rock-Camp-Bol (14 to 24) were merged, and we now talk about sections rather than camps.
In 2004, we restructured the two sections and opened a new group within Rock-Camp-Bol. Since then, the Bergamote section welcomes participants aged 3 to 14 and comprises 5 groups: early intervention, specialised 5-8, specialised 8-11, specialised 11-15 and socialisation. The Rock-Camp-Bol section welcomes teenagers and adults aged 14 to 24 and comprises 3 groups: 2 specialised and 1 socialisation.
The Wasabi section was created in 2007 to answer the specific needs of a clientele with severe behaviour problems.
Also in 2007, the term "summer day camp" was replaced by "summer respite service".
This summer respite service is made possible through the financial support of the Montreal Regional Health and Social Services