You will find all the informations about COVID-19.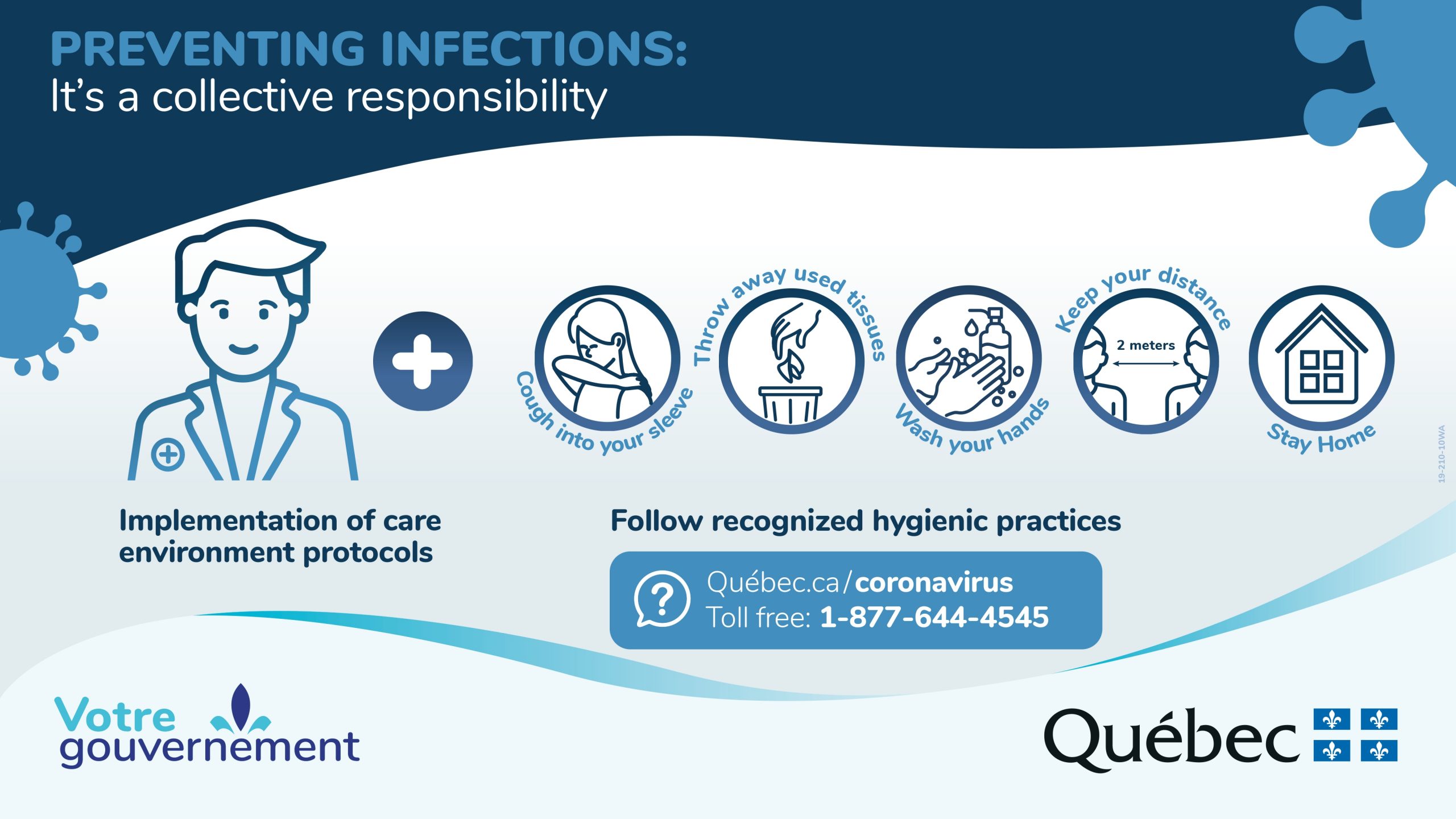 _________________________________________________________________________________
Message to our members and to other visitors
Following the government recommendations pertaining to the COVID-19 and also with the desire to protect its members, its human resources and all the people who gravitate  around  Autism Montreal, the board of directors wish to inform you that our services have been slowed down and that :
Access to our offices are not authorized without permission;

The following services are interrupted : respite services, swimming lessons, leisure and cultural activities, new requests for shadowing services, group and individual meetings;

We have adopted a telework formula. However, our permanent staff remains available to answer your questions and offer you their support by way of email or by telephone :

http://autisme-montreal.com/en/about-us/staff/
Look out for our upcoming publications and our emails offering information.
For more information:
Coronavirus: 15 answers to your questions
https://ici.radio-canada.ca/nouvelle/1660093/coronavirus-questions-pratiques-reponses?fromApp=appInfoIos&partageApp=appInfoiOS&accesVia=partage
Government of Canada
https://www.canada.ca/en/public-health/services/diseases/2019-novel-coronavirus-infection/prevention-risks.html
_________________________________________________________________________________
Emergency shadowing and babysitting services-ASD
Dear members,
This message is for our parent members who work for essentials services.
To find out if your job is considered an essential service, please verify the government link  below:
http://www.fil-information.gouv.qc.ca/Pages/Article.aspx?motsCles=emplois%20essentiels&listeThe=&listeReg=&listeDiff=&type=&dateDebut=2019-09-18&dateFin=2020-03-18&afficherResultats=oui&idArticle=2803170568
In solidarity and in keeping with the news surrounding COVID-19, AUTISME MONTREAL would like to give you access to its home shadowing and babysitting service.
The eligibility conditions are as follows and all must be respected:
Having a dependent person with ASD at home;

Having a job deemed essential (see the list above)

MUST NOT have symptoms of COVID-19. See list of symptoms here:

https://www.quebec.ca/sante/problemes-de-sante/a-z/coronavirus-2019/#c46349

MUST NOT have been on a trip outside the country recently;

MUST NOT have been in contact with people returning from vacation;

MUST NOT have been in contact with people showing symptoms.
Please note that the same conditions will be required of all of our shadows who are ready to help (with the exception of the first condition).
We thank you for respecting these conditions to help limit the spread of the virus. Our team will do its utmost to support you and meet your needs, insofar as shadows are available.
If you have any questions, do not hesitate to contact AUTISME MONTREAL at 514 524-6114 ext. 3162 or by email mcbarbier@autisme-montreal.com
 The AUTISME MONTREAL  team
_________________________________________________________________________________
New version of the Self-care Guide