2021 Spring Break Camp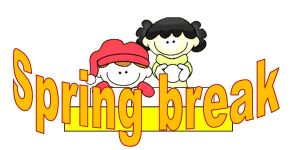 Just like previous years, registrations will take place during the fall November 16 to December 4 (at noon), so that families who were not able to obtain a place at our camp will be able to get organized and take all the necessary steps to find other services during that period.
Sixteen school-aged children and teenagers (4 to 21 years old) with an autism spectrum disorder will attend this spring break camp. They will have the opportunity to take part in various adapted activities prepared and reserved in advance by the coordinator and team of shadows. Please note that the camp fees include the activities and supervision necessary for each participant and as always, our team will supervise the participants in a 1 to 1 or 1 to 2 ratio, depending on their needs.
AGE: 4 to 21 years old (school age)
PLACE: To be determined
DATE: March 1st to March 5ft, 2021
SCHEDULE: 9:00 a.m. to 4:00 p.m.
COST: $ 400
---
REGISTRATION PROCESS
All the families interested will take part in a draw. The objective is to give an equal chance to all the families who wish to obtain a spot for the day camp. Here is how it works…
REGISTRATION DATES: November 16 to December 4 (at noon).
No registration will be accepted afterwards.
HOW TO REGISTER
1- You must call the Responsible of Direct Services at 514-524-6114, ext. 3182.
If you reach the voice mail, you can leave a message with the name of your child as well as your contact information. This phone call will allow us to place your child's name on a list of people interested to attend the camp. Please note that you will not get an answer the same day.
2- Then, you must wait until the week of December 7 and we will let you know about the results of the draw.
When the registration period is over, Autisme Montréal will draw names from all the registrations received. This way, 16 names will be drawn to take part in the Spring Break Camp 2021.
Afterwards, all the families having participated in this process will be called and we will let them know if they have a place or not. The selected families will then be informed on how to fill out the forms and pay the camp fees.
Unfortunately, we have not found the perfect solution yet to be able to meet the entire demand of all those interested in receiving services during the spring break. Should you receive a negative answer, however, we will try to support you in your research by exploring with you other possible options, like shadowing-babysitting, camps offered by other organizations, etc.
Good start of the school year and good luck!